So the one (and a half I guess) handed WINE TASTING GUY made it out of Trump International Golf Course in one piece.  Actually, the event went great as a whole, and pretty well for me.  I think there were about 120-150 golfers, and then a total of about 350 people who made it out for the dinner reception & auction to benefit the St Jude's Childrens hospital hosted by Eric Trump with special guest Jimmy Fallon (wow, there's a mouthful).
But back to the wine, I got to taste and talk wine with lots of great people.  Some of whom I met last year, and others I met today for the first time.  What can I say, people enjoyed the wines, many placed orders and in  general they were just real cool.  I intend to stay in touch with some and talk more wine.
As for the wine we opened 2 reds & 2 whites.  The wines are all C & D wine Selection wines (the wine sponsor) and all were very well received.  C & D specializes in wines that taste like $100 & cost under $20.  It was fun asking a bunch of guys what they thought the Bordeaux I was pouring cost.  I heard $150, $120 & $90.  When I told them they could get a bottle for $15 they nearly tackled me and took all that I had.  For the record the Bordeaux was the 2005 "Chateau Tour de Gilet" Bordeaux Superior.  The wine, a very unique blend of 60% Petit Verdot with 40% Cabernet Sauvignon & Merlot is a young Bordeaux showing nice fruit with great tannic structure and good acidity.  Truly a steal at under $20.
Working my way backwards through the wines, next up was the 2005 Chateau Salitis Cabardes, another unusual blend, this time consisting of Cabernet, Merlot, Syrah & Grenache.  This fruit forward Languedoc gem had the folks raving about its fresh fruit flavors and long sensuous finish.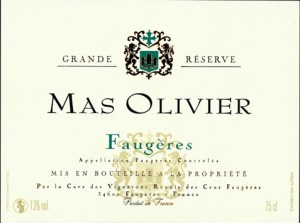 Though I did not have a Chardonnay (I know, ABC – "anything but chardonnay"), I did have a very cool, full(er) bodied white.  Another Languedoc gem – a Faugeres Blanc – the 2008 Mas Olivier Faugeres.  Only about 5% of Faugeres is made white (mostly red wines are made there), and this one tastes like a top Chateauneuf du Pape Blanc.  A lovely blend of 80% Marsanne & Rousanne with the remainder Grenache Blanc and Rolle.  Medium bodied & creamy with tropical fruit flavors this wine was also a big hit.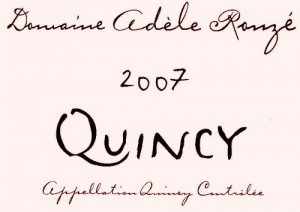 Finally, my suggestion for most refreshing wine of the day was the 2007 Domaine Adele Rouze Quincy, a sauvignon blanc from the Quincy region of the Loire Valley.  Crisp, tart & refreshing with lime & green apple aromas & flavors, this wine was gulped by many a parched golfer.
In all once again it was a terrific day and I was thrilled to play a small role at such an incredible event for a great organization & cause.
Happy charitable golfing & wine tasting!
WTG
Tags: Trump